Junk you might like to know…
My Name Is Siobhan Hanzie Louise. ( It is an Irish/Gaelic and it is pronounced Shivonne)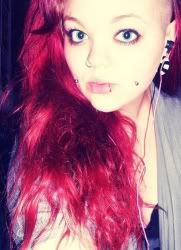 I am a 22 year old artist who currently lives in  Canada, I like Ladies.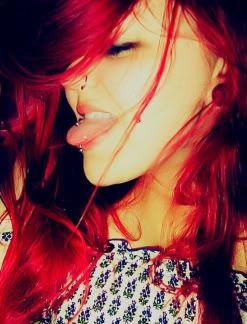 I enjoy body mods, music, goo, pink sparkles, and chewing on things.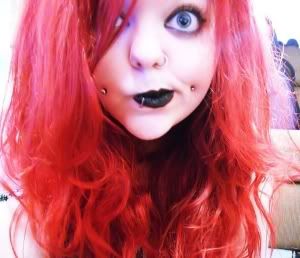 I have my lip, dimples(retired), nose and tongue pierced. 7/8 plug in my right ear, and a 00 plug in my left ear. I also have 16 tattoos so far. (most on my hands and legs)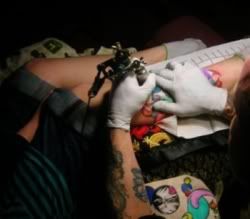 I paint almost everything I own, or burn it, cover it in glitter, bend it, basically anything to change it appearance from how it was when I purchased/received it. I also make a lot of faces, my scrunchy face is kinda well known haha.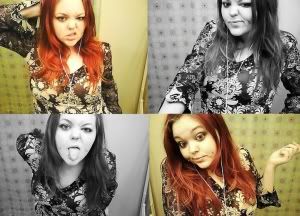 recently sober, and excited for the future <3 

still smoking though :/  oh well.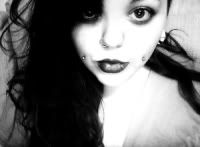 I LOVE Trevor Wayne, TCM, and E4 shows. I am a movie freak, and love getting grossed out and scared. I wish Jimmy Stewart stayed 25 forever and was still alive, He is a dream and my favorite actor. Recently engaged!!!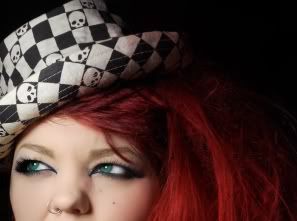 I HATE CATS. I have been viciously attacked twice by this awful cat my friend has, thus I no longer wish to be around those crazy beasts.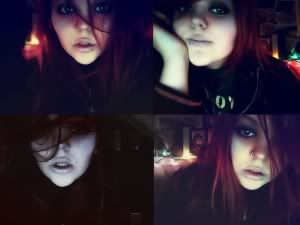 I have a German Sheppard/Border Collie named Jillian who is 13 years old (passed away March 26th 2012), and a Pekingese/Japanese Chin Named Leo who is almost 3.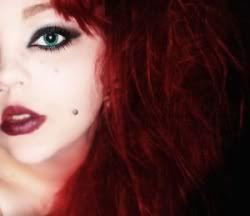 I make things/painting/art/blah. its fun.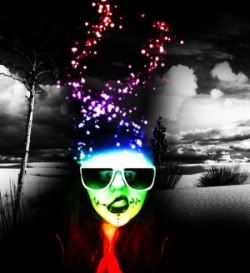 I really want my tongue split, but I probably wont get it done, and if i do it will be spontaneous ((because that is how I do most things)) I'm not a planner, I like just going somewhere and doing whatever happens. 
I have had a lot of different hair colours and styles, currently I have black hair :D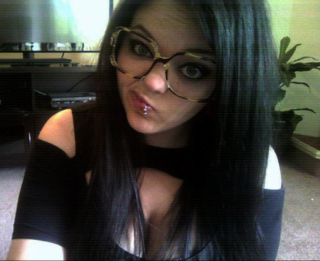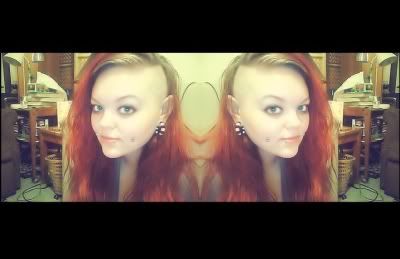 AND I am chubby, always have been, get over it. :D